Seventy-five percent of Men of Valor participants have children under the age of 18. These children and their mothers are the forgotten, innocent victims of crime.
They struggle with poverty, residential instability, decreased school performance, behavior problems, broken relationships, abandonment, shame, anger, hopelessness, and fear. Most of these children have been neglected and many have been abused. Without intervention, 70% of these children will go to prison. Knowing that God has a better plan for them, Men of Valor is committed to changing that statistic by introducing people of all ages to the love of God. We teach them that joy, freedom, and purpose come when we walk with Him.
To break the generational cycle of poverty, crime, and incarceration, we work with the families of participants in Men of Valor's aftercare program. Our mission is to introduce the families of these men to Jesus and to disciple them in His ways. We strive to meet spiritual needs while partnering with other agencies to provide much needed assistance in other areas. The Family Ministry's program includes:
Age-specific classes for children aimed at providing hope and tools for future success.
Partnerships with local summer camps such as YMCA and Barefoot Republic.
Birthday and Christmas gifts.
One-on-one mentoring for children and mothers.
Support group for women for the purpose of friendship, encouragement, and Bible study.
Group events promoting fun and peer-to-peer support.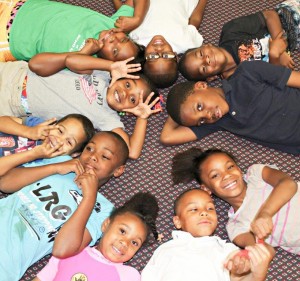 Men of Valor serves many women and children, and our desire is to reach hundreds more with God's message of forgiveness and hope. To do this, we need your help. Your friendship and support can make a difference in the life of someone who is hurting and broken. You can change the future for a child or a family for generations to come. Please pray about your role with Men of Valor's Family Ministry.
Volunteer to mentor a Men of Valor child.
Attend and assist with classes or transportation.
Serve at group events and outings.
Adopt a family or child at Christmas.
Sponsor a child for camp.
If you'd like to help in any way, discover the many ways you can get involved.